How Much Does Teeth Whitening Cost in Bergen County?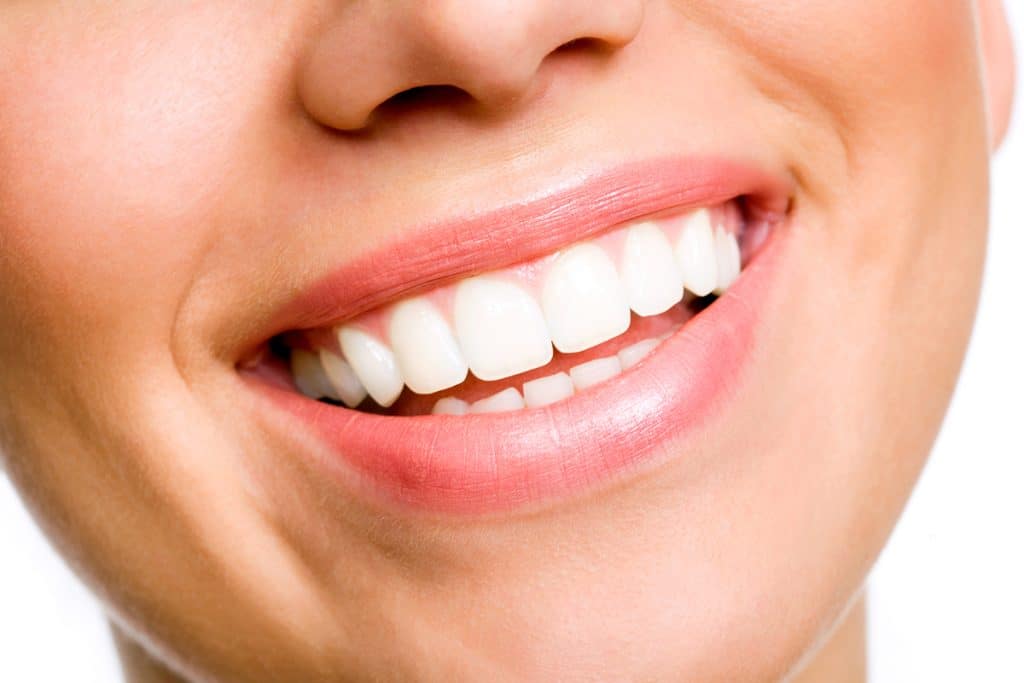 If you're concerned about discolored teeth, you might want to pay a visit to the dentist for a professional whitening treatment. This cosmetic service offers immediate results, giving you an instant makeover by whitening your teeth several shades.
It's an easy way to boost your confidence in your smile — but how much will it set you back? Here's what you should know about how much teeth whitening costs in Bergen County.
Types of Teeth Whitening Solutions
There are many different ways to whiten teeth. Over-the-counter products include whitening toothpastes, strips, pens, and trays. All are formulated to brighten your smile, but they generally produce far less noticeable results than professional whitening solutions.
There's a risk with using over-the-counter whitening products, too. They often contain elevated amounts of peroxide, which can increase sensitivity significantly and cause pain when you eat or drink.
By contrast, professional whitening involves bleaching the teeth with a specific amount of peroxide to brighten your smile to your desired level. Before the service begins, you'll choose your preferred shade. Your dentist can usually whiten your teeth by several shades in a single appointment, although it may take a couple of visits to achieve your desired color if your teeth are especially stained. 
Cost of Teeth Whitening in Bergen County
How much you'll pay for teeth whitening in Bergen County depends largely on a few factors. Here's how each affects your costs and your teeth.
Degree of Discoloration
The more stained your teeth, the longer it may take to whiten them. You'll likely need to come back for a few sessions until you reach your desired shade of white. Plus, your dentist may decide to scale your teeth to remove hardened calculus plaques from your teeth before whitening. This can build up and leave teeth stained yellow.
If you don't have too much discoloration, the process is straightforward and quick. Your dentist will usually clean your teeth, then bleach them. More stains means more bleaching, along with possible scaling. As it's more time-consuming, it's likely to cost more. 
Whitening Preparation
Everyone's needs are different. Extrinsic stains that sit on the surface of the teeth are easier to remove, take less time, and don't require any preparatory work. By contrast, stains that are deep-set or intrinsic can take a considerable amount of effort to break down.
That means you might need some extra treatments before the actual whitening process begins. Scaling, for example, may be necessary to remove the tartar, plaque, and other buildup on and around your teeth. Your dentist may follow that up with polishing to get your teeth as ready as possible for the whitening solution.
Some people have more sensitive teeth than others, too. In that case, you might be asked to undergo fluoride treatment or apply a desensitizing agent to your teeth before the bleaching process begins. 
Payment Plans
Some dental offices offer the option for financing your services, usually with no interest when the treatment is over a certain amount or when you pay at least the minimum every month. Be sure to ask about this possibility if you're concerned about the cost of teeth whitening. 
Teeth Whitening in Bergen County
Oakland Dental Care offers a variety of cosmetic dentistry solutions to improve the appearance of your teeth and restore confidence in your smile. If you're interested in learning more about teeth whitening, visit the website to find out more about how Dr. Kook and his skilled team can make your vision of the perfect smile a reality. Call 201-337-7733 to schedule an appointment today.
Recent Posts
Contact Us
Oakland Dental Care
393 Ramapo Valley Road
Oakland, NJ 07436
Monday | 10am - 8pm
Tuesday | 9am - 6pm
Wednesday | 8am - 4pm
Thursday | 8am - 6pm
Friday | 8am - 1pm
Sunday | Closed
Saturday | Closed