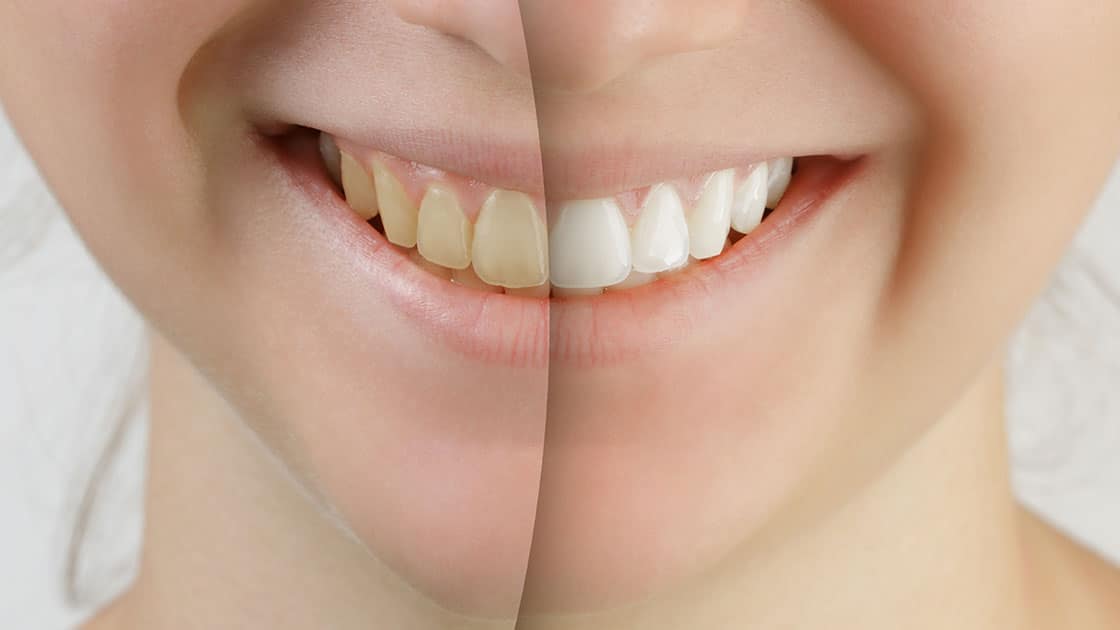 Oakland Dental Care provides teeth whitening services to patients in Oakland, NJ. Contact us at
201-337-7733
  to learn more or schedule an appointment.
One of the most common cosmetic concerns patients have about their smile is yellowing or stained teeth. Whether it's due to a daily coffee habit or medication, most people deal with stains on their teeth at some point in their lives. Teeth whitening is a simple dental treatment that can make a dramatic difference in your appearance. We offer both in-office bleaching and at-home bleaching at Oakland Dental Care.
In-Office Teeth Bleaching
In-office teeth whitening treatments are completed in a single visit to our office. We use a protective gel or rubber barrier to shield your gums and soft tissue from damage, then a carbamide peroxide whitening agent is applied to your teeth. A specialized light activates the bleaching treatment to enhance its results.
At-Home Teeth Bleaching
Our at-home teeth bleaching kits allow you to achieve a whiter smile than the treatments you can purchase online and in stores. You'll come to our office where we'll take impressions of your teeth, which we use to create a customized mouth guard. This mouth guard is used to hold a carbide peroxide whitening gel against your teeth for optimal results. We'll show you how to use your whitening gel and provide instructions as to when and how long you should wear your mouth guards.
Frequently Asked Questions About Teeth Whitening