How Much Do Dental Implants Cost in Bergen County?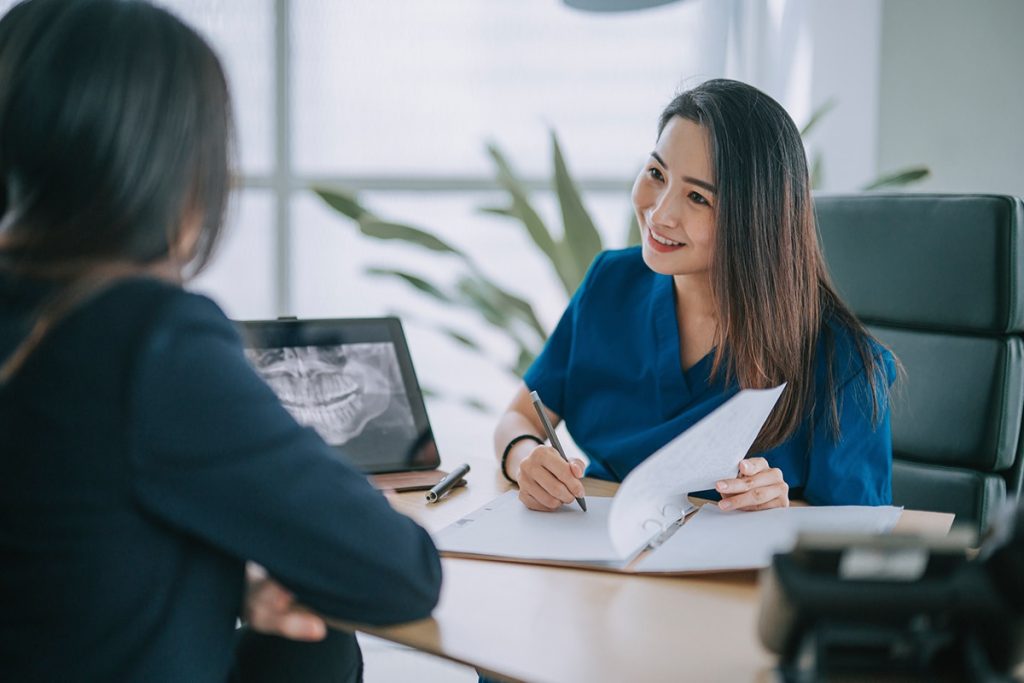 Many of our patients wonder if they should consider replacing their dentures with dental implants, or opt for an implant instead of a bridge when a tooth needs to be extracted. While they know the benefits of dental implants, there's one thing that holds them back: the cost. Before you assume dental implants are out of reach for you, it's a good idea to schedule a consultation with us so you know exactly what to expect. Below, we answer some of the most common questions patients have about the cost of dental implants in Bergen County.
What do dental implants cost in Bergen County?
Although many people use the term "dental implants" to describe a full restoration for a missing tooth, there are actually three components involved—the dental implant, which is the post that is implanted into the jaw to replace the root, the restoration that replaces the visible portion of your tooth, and an abutment piece that connects the two.
In Bergen County, a single implant fixture might cost anywhere from $1500 to $2500. The cost of the restoration attached to the implant can range from $2100 to $3500. The total cost of replacing teeth with implants depends on the number of teeth, the type of restoration required, and the material chosen for the restoration.
Another factor that can increase the cost involved in getting dental implants is whether you require any additional procedures in order to prepare for implant surgery. Tooth extractions may be required, or if you've been missing teeth for a long time, a sinus lift or bone grafts could be needed to reconstruct your jawbone and provide a firm base of support for your implants.
Why are dental implants so expensive?
When you compare the costs of dental implants to bridges and dentures, you may wonder what makes implants more expensive. It's simple: with dental implants, you pay for replacing the root and the crown of a tooth, whereas with bridges and dentures, you only pay to replace the crown.
Dental implants must be surgically implanted since they replace the tooth's root. This means that you'll have to pay for the surgical procedure, along with the imaging, planning, and follow-up appointments needed for it. Then, there's the cost of the biocompatible implant posts and restorations, along with any supplemental procedures like bone grafts.
That said, dental implants are made to last a lifetime and help you maintain better oral health by preventing and reversing bone loss in the jaw. These advantages outweigh the additional cost for the vast majority of patients, and in the long run, dental implants may help you avoid costly restorative and periodontal work needed to address future bone loss.
Does insurance pay for dental implants?
Insurance coverage for dental implants varies from one provider to the next. Insurers are increasingly providing coverage for dental implants, but there is a lot of inconsistency in how they're covered. Some dental insurance policies, for example, may cover the implant restorations but not the implant posts. Others may only pay for dental implants if you've lost teeth since your insurance coverage began. Your medical insurance may also cover implants in some situations. Our staff can assist you in understanding your benefits.
Are dental implants worth it?
Our patients are thrilled with their dental implants. Implant-supported restorations look, feel, and function more like natural teeth than dentures or bridges. Dental implants are also the healthiest solution for missing teeth. They don't rely on other teeth for support, and they keep the jawbone from breaking down, giving you a stronger bite and a more youthful appearance.
Learn More About Dental Implants
Do you have questions about dental implants? Contact us today at 201-337-7733 to schedule an appointment for a consultation.
Recent Posts
Contact Us
Oakland Dental Care
393 Ramapo Valley Road
Oakland, NJ 07436
Monday | 10am - 8pm
Tuesday | 9am - 6pm
Wednesday | 8am - 4pm
Thursday | 8am - 6pm
Friday | 8am - 1pm
Sunday | Closed
Saturday | Closed