How Long Does A Dental Bridge Last?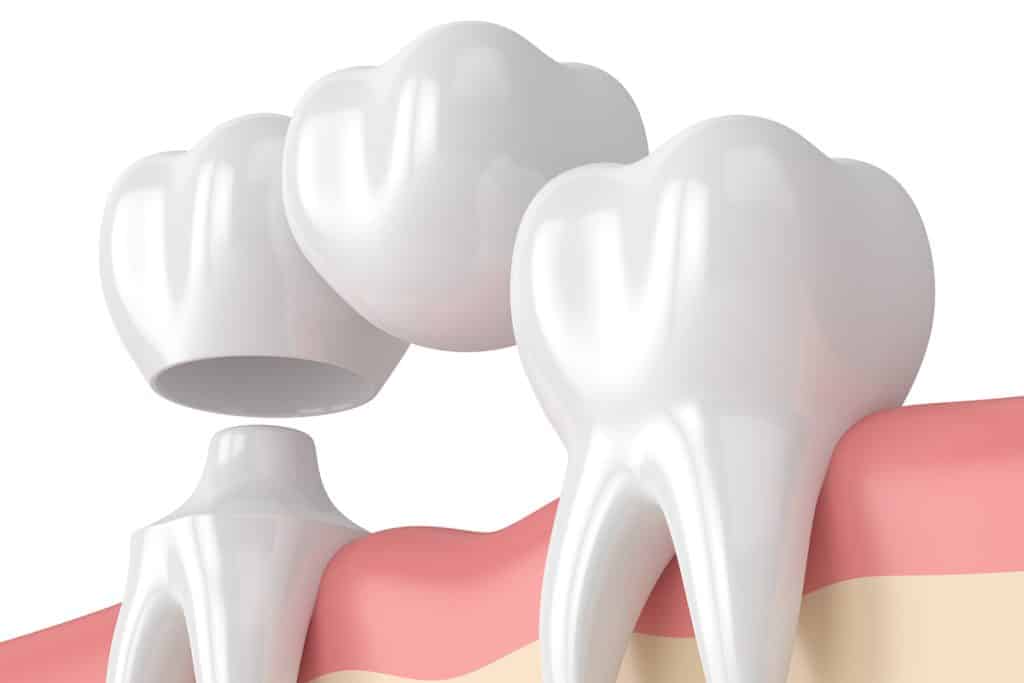 Dental bridges are artificial teeth attached to neighboring crowns or implants. They help fill in gaps in patients' smiles, preventing other teeth from moving and improving appearance and chewing function.
A standard crown-supported dental bridge will usually last five to seven years. However, with proper care, patients may be able to preserve their bridges for ten years and more.
About Dental Bridges
Dental bridges are a useful option for patients missing one to three adjacent teeth. To place a bridge, the dentist first installs crowns or implants on either side of the gap. The artificial tooth or pontic attaches to both sides, creating a smooth, natural look.
Advantages of Dental Bridges
Prevent Facial Sagging
Missing teeth cause facial muscles to sag, aging a person's appearance. A dental bridge can preserve the natural look of your face.
Restore Your Smile
Gaps in your smile can lead to self-consciousness. A dental bridge can restore your healthy smile. You will feel free to laugh and talk freely again.
Better Chewing Function
With missing teeth, chewing can be challenging. Rather than chewing around the gaps in your teeth, you can confidently eat most foods.
Clear Speech
Missing teeth make pronouncing words difficult. With a new bridge, you will be able to form clear sounds.
Keep Natural Teeth in Place 
With missing teeth, the remaining natural teeth often slip out of place. This problem can make it more difficult to keep your teeth clean, making you vulnerable to tooth decay and gum disease.
Extending the Life of Your Dental Bridge
Avoid Chewing Hard Foods and Objects
While dental bridges can provide excellent chewing function, you should avoid hard objects like ice and foods like nuts and hard candy.
Keep Gums and Teeth Clean
Brushing multiple times each day is best to keep your bridge and the adjacent teeth clean. If you do not brush enough, plaque and tartar may build up, triggering the onset of periodontal disease. The natural tooth under your bridge-anchoring crown may also decay.
Floss As Recommended
Flossing around a bridge may seem challenging, but most pharmacies carry flossing aids to help you navigate the process. Interproximal bridges are small and inexpensive. They can help remove food and plaque in and around your dental bridge.
Quit Smoking
Tobacco use hinders healing and can contribute to gum disease and tooth decay.
Make All Follow-Up Visits
Dr. Kook will need to check on the condition and attachment of your dental bridge at each appointment. Do not skip appointments after having a bridge installed.
Call Oakland Dental Care
You don't have to live with a gap in your teeth. If you want to know whether a bridge could improve your smile and oral health, call Oakland Dental Care at 201-337-7733. We can explain your options and schedule a consultation with Dr. Kook.
Recent Posts
Contact Us
Oakland Dental Care
393 Ramapo Valley Road
Oakland, NJ 07436
Monday | 10am - 8pm
Tuesday | 9am - 6pm
Wednesday | 8am - 4pm
Thursday | 8am - 6pm
Friday | 8am - 1pm
Sunday | Closed
Saturday | Closed